How to Work in New Media Art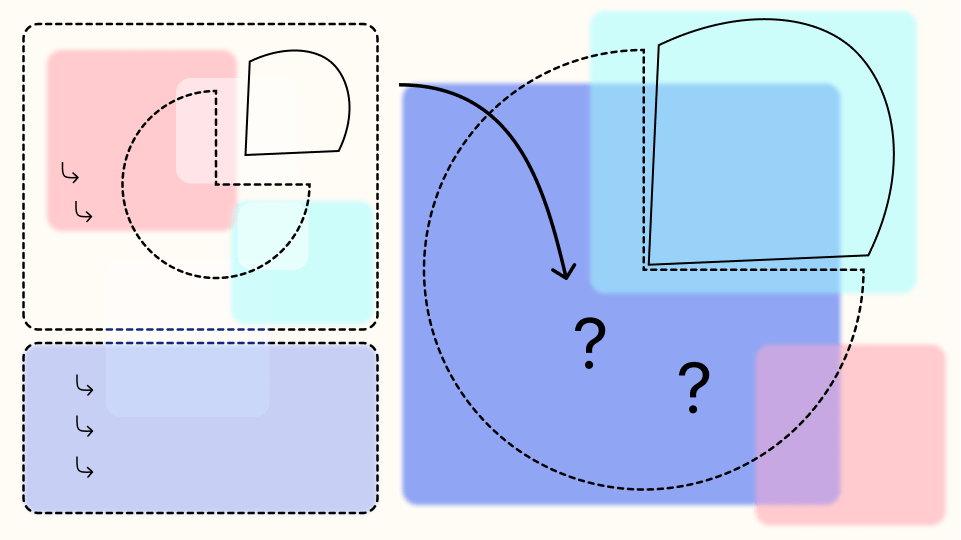 With a few artist opportunities coming up requiring portfolio submissions, I wasn't entirely sure what went into documenting my work besides maybe keeping some images and a few sentences saved somewhere.
Then I found Gray Area's Everything But The Art: The Business of Creativity.
From portfolio development to grant writing and everything in between, this course helps creatives unpack the nuts and bolts of navigating a career as a working artist
Starting in May and spread out over 5 weeks on Tuesday afternoons, I zoom-attended expertly led workshops with an inspiring group of talented peers.
Before I dive into the specifics, a course like this can be overwhelming with the volume of information, let alone the time required to implement the advice.
Here's what I'm immediately putting into action haven just finished the course:
Start a process blog: document your work even if it's in-process
Communicate with your network: diligently collect contact information and stay in touch
Map out your trajectory: create a 1-2 year project timeline including funding
Connect and serve your community: just show up and be generous
There's a bigger career arc to be mindful of, strategies to implement, and narratives to establish, but the above represents actionable advice I found most relevant to where my work is today.
Portfolio Development
Taught by Mirabelle Jones
Covering exactly what I needed in the first week, this session also went through CVs, bios, and artist statements. In between the mechanics of organizing these documents, Mirabelle shared their own insights into project selection, residences, and more. They also curated videos and collected advice from several other working artists to intersperse their wisdom throughout the presentation.
Digital Presence for Creatives
Taught by Niki Selkin and Sarah Vickers-Webb
Maintaining a digital presence goes beyond just having an artist website. It's also helpful to make yourself easily discoverable, create consistency across social media platforms, and leverage media platforms where appropriate. And all of this is powered by content, which for most of us, takes effort. So make it a habit.
How to Write Effective Grants and Residency Applications
Taught by Kerri Schlottman
Grants and residencies are not just about being great at filling out paperwork. It requires organization, forethought, and communication. Above all, it also requires a sense of self-honesty, understanding who you are, what you are about, and how to communicate that in a clear and compelling manner.  There are many benefits that extend beyond funding including opportunity building and networking.
The Business Of You
Taught by Ruby Lerner
This session started with time management, budgeting, and financial planning tips. Or, as I like to call it, a bootcamp for a responsible arts career. Quickly, it transitioned into audience development, networking, publicity, and project lifecycles. What I enjoyed most was that Ruby offered her personal reflections after 40 years as an art professional.
Group Panel Q&A
All workshop leaders returned for the final session and fielded questions from the class.
I came into this session without a prepared question, but I'm glad I mustered the courage to share a photo and ask for help documenting my work while it's still in early stages. Nikki saw my work and knew exactly how to package it. It was also great to listen to other artists as they worked through their questions.
Peers
I love when attending live workshops affords the opportunity to connect with like-minded people. I found it particularly helpful to just be around other artists, hear about their work, and ask questions.
I want to close this piece by highlighting some of my extremely talented classmates:
Monica Boelles: Monica is an artist exploring our relationship to technology within spatial audio and immersive mediums. Not only does she put out great work, she is also tirelessly organizing spatial audio and immersive practitioners by co-hosting the NOTAM Online Spatial Audio Meetup and the Immersive Audio Podcast.
Sol Rezza: Sol Rezza is an artist whose work spans sound, experimental, and immersive experiences.  Not only did I learn about Temazcal rituals, but exploring her work exposed me to new modes like radio art.
Jonathan Carr: When I saw the modular synth in his zoom background, I knew I wanted to reach out. Jonathan makes beautiful experimental, ambient, and drone music.