Synthwave
Published: July 15, 2022
Nostalgic synthwave music incorporating retro electronic aesthetics.
Animals & Synthesizers: Movement Suite
Debut: Jul 1, 2022
Venue: Splice Institute 2022
Multimedia art: scoring animal videos with natural movement inspired sound design.
Sample-Based Vignettes
Published: Jun 21, 2022
Three musical pieces exploring sample based music combined with synthesizer and effects.
Saginaw Children's Zoo x DJs For Climate Action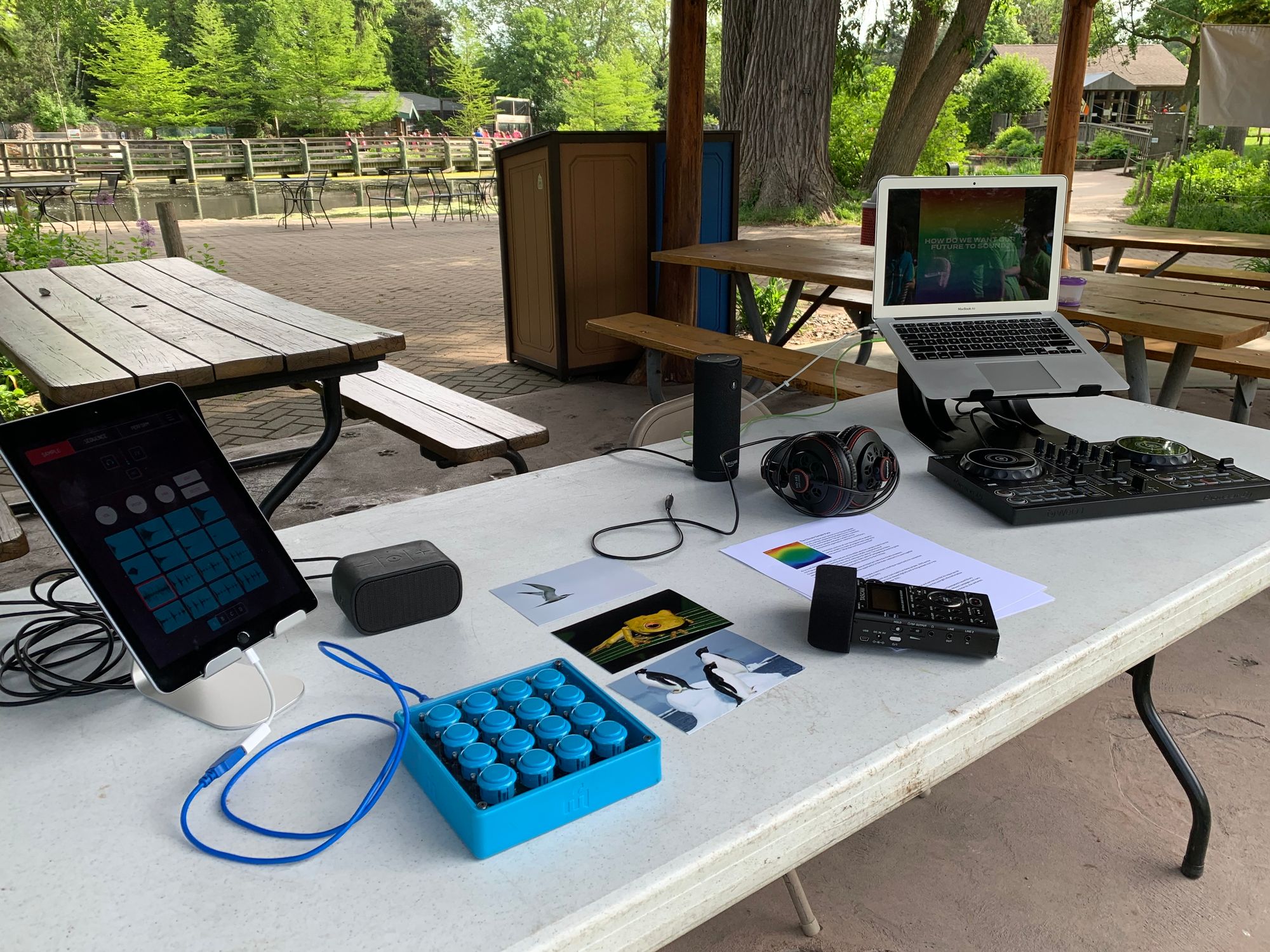 Presented: May 31, 2022
Location: Saginaw Children's Zoo
Interactive production and DJ station utilizing field recordings from Green Peace with sound design by DJs for Climate Action.